From €754 per person
Dubai book by 30 April Save 55%
This Middle Eastern destination is a two-sided coin. On one hand you have the glitzy, over-the-top hotels, monumental structures, the uber-chic restaurants and unrivaled shopping options and on the other you have a more relaxed vibe that emphasizes the multicultural nature of the area. Tak...
From €1249 per person
Mauritius Book by 30 April Save 10%
With spectacular white sand beaches and inviting waters it is easy to forget that Mauritius has plenty to see and do besides relaxation and working on your tan. Po...
From €999 per person
Mexico 4* All Inclusive Book 30 April
Cancun is perfectly surrounded by three unique bodies of water, each beautiful in its own way. The Caribbean Sea has the liveliest surf, perfect for jumping waves and frolicking. The Bahia Mujeres, between Isla Mujeres and Cancun, is tranquil and serene, a great place to snorkel without fear of undertow or...
From €2099 per person
New York & 5* Mexico Book by 30 April
Do you want a mix of beautiful beaches, ancient ruins, soaring skyscrapers and a heaving nightlife? Then this holiday is ideal for you and that special someone. On the island of Cozumel off Mexico's eastern shore you can explore Palancar Reef then stretch out on Paradise Beach, a place that definitely lives up to its name. Guadal...
From €869 per person
Sri Lanka
For an exotic, adventurous and fun couples vacation choose Sri Lanka. You can spend time in mountainous Ella and visit the Ella Spice Garden, tour the Halpewatte Te...
From €1599 per person
Maldives
When you picture paradise it probably closely resembles an island in the Maldives. This Indian Ocean archipelago offers visitors the ultimate in luxury vacations and guarantees you will leave feeling relaxed and refreshed. You can lay back and read on some of the world's most perfect beaches, swim in...
From €1524
Antigua 2 FREE nights
When you think of Antigua you picture perfect white sand beaches, water so blue it looks like it was painted and lazily swaying palms and this vacation delivers all t...
From €799 per person
Phuket, Thailand 8 Nights
Phuket, the county's largest island. As you would expect from an island destination there are a lot of activities based around the water. You can check out the marine wildlife with some diving, explore some of the smaller islands offshore such as Racha Island or just laze on the beach and top up your tan. If you pref...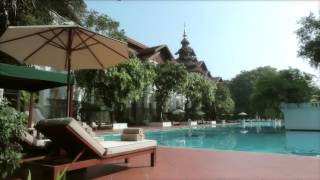 Thailand
Share your memorable in Thailand by posting photos to Instagram using the tags #ThailandSuperQuality, #AmazingThailand and #TourismThailand.
Planning your Honeymoon
Are you planning your honeymoon for 2014. Make an appointment with us today! We are here to help and organize every detail of your honeymoon, why not make an appointment and come into our office to visit one of our Specialists today. Honeymoon appointments are available weekdays until 5pm or Saturday 10am-5pm your honeymoon gift from us to you is available on booking.